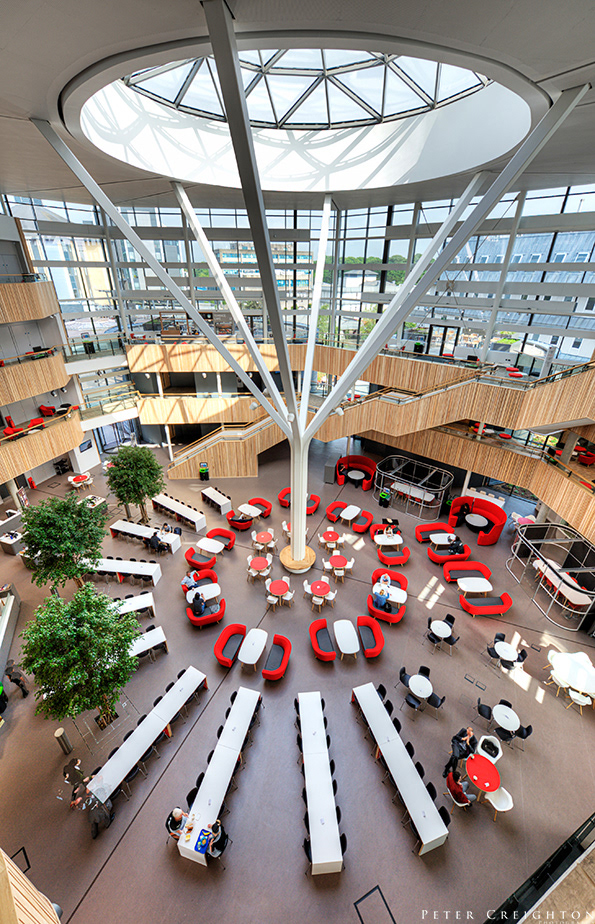 When students have a gap between their lectures, need a social location for group work or just fancy a coffee or snack, they have the perfect location: The Forum Restaurant in the Talbot Campus.
As well as this restaurant and numerous coffee shops, the University also has a canteen called The Atrium where they can get a full meal or a sandwich if they're feeling hungry.
I captured both on the same day for my client and once again their interior designs were inspired.